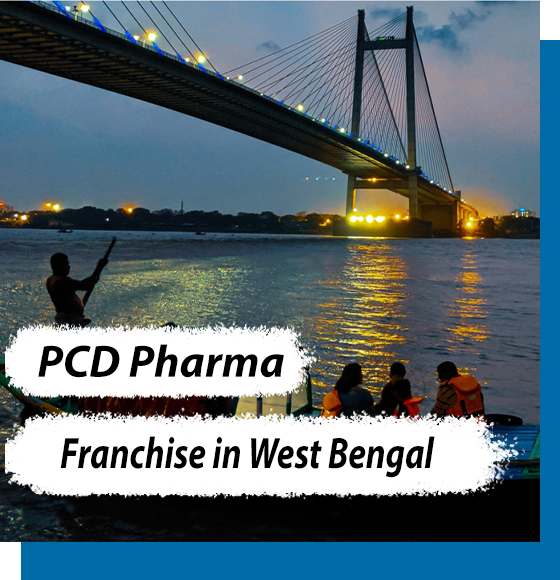 PCD Pharma Franchise
in West Bengal
The primary goal of every person is to be healthy. Olin Pharma strives to improve society's health by providing PCD Pharma Franchise in West Bengal along with our high-quality pharmaceutical products. We are dedicated to developing high-quality pharma products. Furthermore, we offer a PCD Pharma Franchise facility to ensure that medicines are available at all vacant sites. We're aiming at every location in the state. Currently, we are offering our PCD Pharma Franchise service in West Bengal.
PCD Pharma Franchise Opportunity in West Bengal
Best Business Opportunity
We are the fastest growing pharmaceutical company offering PCD Pharma Franchise in West Bengal. Our pharmaceutical company is always pleased to serve pharma associates in establishing the best business in their own field. We've developed the wonderful PCD Pharma Franchise opportunity in West Bengal to offer a unique opportunity to make a name for themselves in the pharma industry. Olin Pharma invites serious and enthusiastic medical and healthcare professionals to become franchise business partners with us.
PCD franchise is one of the profitable business opportunities in West Bengal. Here, there is a high need for high-quality pharmaceutical products and services, so you can establish your own Pharma Franchise Company.
Why Start Pharma Franchise Business in West Bengal?
West Bengal is a state in eastern India. All individuals who desire to establish their own business will find plenty of options in the state. Here in this state, the PCD franchise business has a lot of potentials. West Bengal has the highest population density in the country. The pharmaceutical situation in this country is outstanding. Many multinational pharmaceutical companies have expressed interest in establishing a branch or a business in this state. We've put up a list of reasons why you should invest in a pharma franchise in West Bengal:
Monopoly Based Pharma Business
1. The government has been increasing the number of medical facilities. Medical professionals are becoming more accessible. This has aided in the creation of strong demand for pharmaceutical treatments and products.
2. PCD franchise will bring you a lot of business. People are putting more money into medical treatment and facilities. They are becoming more health-conscious, which has helped to increase demand in an anonymous manner.
The business of PCD Franchise is growing, and now is a great time to start your own venture. West Bengal has an excellent healthcare system that is evolving. For everyone who has a PCD franchise, this business will generate more revenue.
Core Values at Olin Pharma
Integrity
We conduct our business in accordance with all applicable laws, as well as our interactions with clients, employees, partners, opponents, and the general public.
Excellence
Keep tracking pharmaceutical innovation, supply high-quality medicines, and work together to achieve outstanding financial results.
Respect for People
We maintain a culture of mutual respect, honesty, and personal integrity. Our regard for all persons who come into contact with or are influenced by our firm is reflected in our respect for people.
Start your franchise company with one of the leading PCD Pharma Franchise Company in Kolkata, Asansol, Siliguri, Durgapur, Bardhaman, Habra, Kharagpur, Dankuni, Dhulian, Haldia, Shantipur, North 24 Parganas, and other cities in West Bengal. This is the biggest opportunity of business for all of you to successfully establish your own pharma company. This is the best business opportunity for all of you to start your own business successfully in the pharmaceutical sector. Our PCD Pharma Franchise in West Bengal is a low business investment with good returns.
Olin Pharma – Top Pharma PCD Company in India
With huge production facilities, our company is a qualified and trustworthy name in the field of safe medicine. We make new, high-quality, and evidence-based medications available to patients. All of our products are made in state-of-the-art manufacturing facilities. In our facilities, we create personalized doses that benefit the patients. Tablets, injections, capsules, drops, dry syrup, ointments, and other pharmaceutical products are among the many that we produce. All of our medications are made with high-quality raw materials.
Olin Pharma – Offers Best Quality Pharma Products
To ensure the quality of the medicine, our testing laboratories carry out all of the necessary tests. Our team ensures that the ready-to-use medication produced meets the highest requirements. The DCGI-approved drugs are then transferred to the packing area. Here, we packed all of the products in secure packaging and sent them to warehouses for dispatch.
The medicines are then dispatched to the specified locations in accordance with the orders. Because our medicines are always in high demand, we now offer bulk orders. We give a wonderful exposure to career seekers and pharma professionals who want to enter the pharma sector. Contact us for the best PCD Pharma Franchise in West Bengal and take advantage of a wide range of benefits.
Benefits for Our West Bengal PCD Pharma Franchise Partners
Join together with Olin Pharma and benefit from the best business option available. We will provide you with the highest quality medicine range, as well as a variety of other helpful services. We make certain that our pharmaceutical partners are performing well. In order to successfully run PCD franchise in Kolkata, West Bengal, please fill out the form or contact us.
Low Invest Rate
This particular company area requires less investment. You do not need to spend a lot of money in this particular industry.
Good Career Peak for Top PCD Franchise in Kolkata
You will have a strong understanding of many other business sectors, such as wholesalers, retailers, and others if you work in the pharma sector. As a result, you can start a pharma franchise in this field.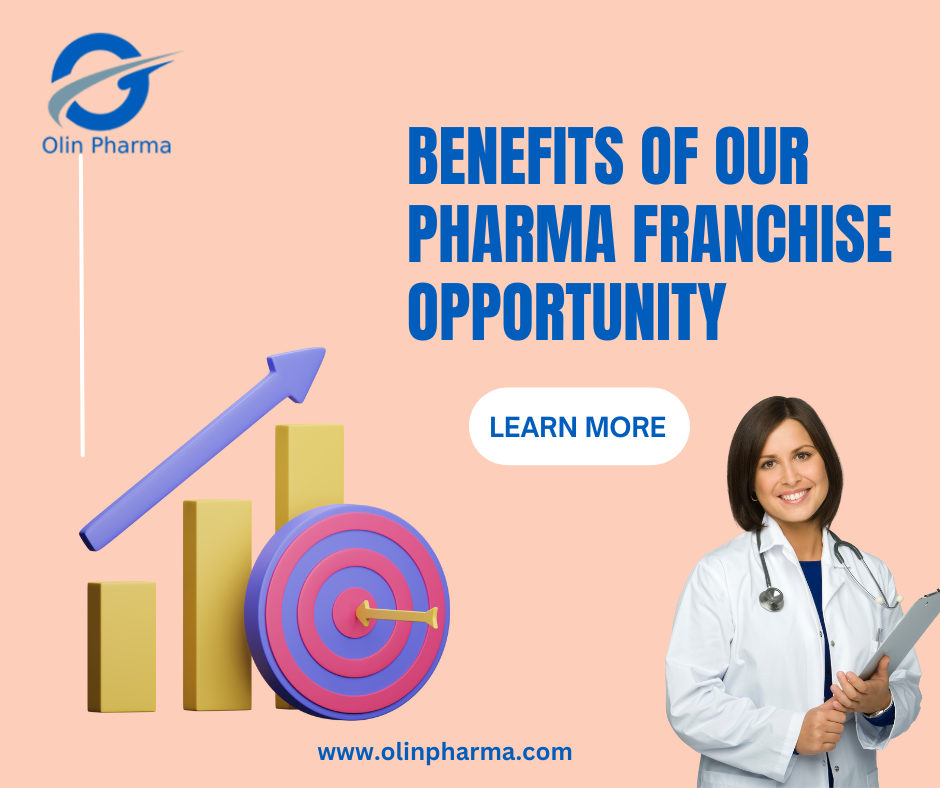 Low-Risk Business
Any business opportunity with low investment costs has low business risk. As a result, it does not contain the highest danger, allowing you to readily engage in this particular business area.
So, what exactly are you waiting for? Join up with a leading pharmaceutical company to get your business a good start. Olin Pharma aims to provide the finest pharma products to the people of West Bengal and the rest of India. Contact us for PCD Pharma Franchise in West Bengal.